Lucie Freynhagen – €urOPER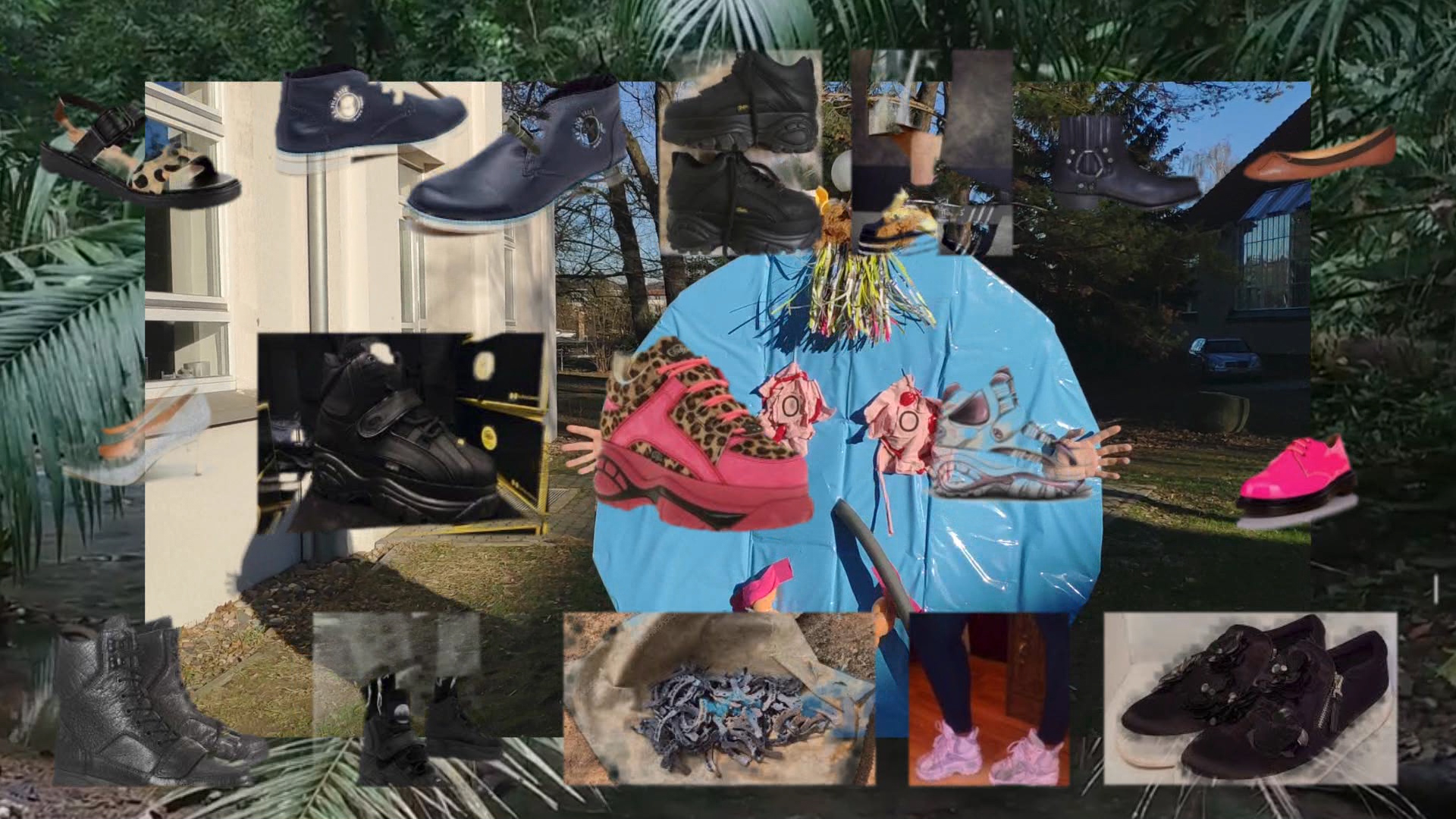 Lucie Freynhagen studied experimental and interdisciplinary painting at the Hochschule der Bildenden Künste Dresden, where she received her diploma and completed as a master student in 2013. Since 2010 she works also as curator and initiator of different art projects around the world, like INTERNATIONAL TOPSELLERS (Dresden 2016, Vienna 2017, Wuppertal 2017, Los Angeles 2017 and Cologne 2018), public art panels (Dresden 2014, Frankfurt 2015, NRW Forum Düsseldorf 2019) and worked latest as artistic project and production management for €urOPER (2018-2020). Her works has been exhibited at the Aluminum Biennale of Contemporary Art in Baku (Azerbaijan), Metenkov's House Museum of Photography in Yekaterinburg (Russia), ANHYDRITE Media Art Biennale at Barbarossahöhle GEOPark Kyffhäuser (Germany), CYNETART – International Festival for Computer Based Art at Festspielhaus HELLERAU, Leonhardi Museum Dresden, Kunsthalle im Lipsiusbau- Staatliche Kunstsammlungen Dresden, Neuer Kunstverein Wuppertal, F/STOP Festival für Fotografie Leipzig, Kunsthalle Exnergasse Wien (Austria), and elsewhere. The Dresden based artist considers her works as "Conceptual Experiences". Her works are investigating common social and cultural moral concepts, under formal, social, place and gender specific, historical and political ways, that she tries to expand through her own artistically recontextualizations. Her single pieces represent set pieces of overall statements that are thought as a counterpart in its surrounding. Her works are interdisciplinary including videos, installations, objects, paintings, a lot of print and sound works. In the end you could see her artistic productions as an intervention and analysis of general imaginations of things, that also attempt to create and manipulate it at the same time.
€urOPER performs everyday dramas and reality fairy tales, it operates in the illusory worlds of the digital age and oscillates between fear and happiness in capitalist realism. Where from Bollywood to Netflix long awaited feelings are conjured up from the shallows of our triviality, €urOper conjures a new form out of all the simultaneity of too much and too little.
€urOPER 1. ACT – EMPTYING / PART 1 Cleaning – The Ritual + Part 2 UNCERTAINTY – The Dream
TEXT/VIDEO EDITING/SOUND EDITING: Lucie Freynhagen PERFORMER: Jens Ivar Kjetså, Tine Günther, Caroline Beach, Thomas Judisch, Moritz Liebig, Karin Dorschner, Lars Frohberg, Magdalena Weniger, Roswitha Maul, Isidor Freynhagen, Paul Philipp Heinze, Luc Berger, Carina Hajek, Lucie Freynhagen, Iris Dankemeyer, Salvador Marino, Josefina Maro, Casey Ouzounis, Charles A. Washington, Stefan Brock, Carbon Hoshor, Marcyanne Hannemann, Ernst Markus Stein, Elizabeth Davis KOSTÜME "Die Suche nach dem Ots" Masterkollektion: Kaur R. Hensel / ACTION MATERIAL: Enrico Sutter / MuthiModus: Lars Frohberg, Lucie Freynhagen, Moritz Liebig / EMPTY ME Unidress: Marian Luft, Don Elektro, Salvador Marino, Lars Frohberg, Lucie Freynhagen, Tine Günther, Paul Philipp Heinze, Grit Aulitzky, Caroline Beach, Korto Bojovic Amar, Josefina Maro, Paul Waak BÜHNENBILD: Moritz Liebig, Daniel Schramm, Grit Aulitzky, Anton Schön, Paul Philipp Heinze, Lucie Freynhagen SOUND: Paul Philipp Heinze VIDEO DOCUMENTATION: Jakub Hájek, František Hanousek LIVE PERFORMANCE: 17.08.2019 + 23.08.2019, C. Rockefeller Center for the contemporary Arts, Dresden, Germany